Oxygen Sensor Position Guide
How Do I Identify the Correct Sensor?
Most vehicles have multiple oxygen sensors. Understanding the location terminology in catalog data and diagnostic tools is important to choosing the correct sensor. Catalog data may contain additional vehicle criteria that requires careful selection.
To select the correct oxygen sensor:
1. Start by using the vehicle lookup to identify sensors that may fit your application. Click into a part to view detailed fitment information.
2. Use the "Vehicle Information" notes to further narrow the sensors that fit your particular vehicle. (See the vehicle information glossary below for additional information on vehicle information notes.)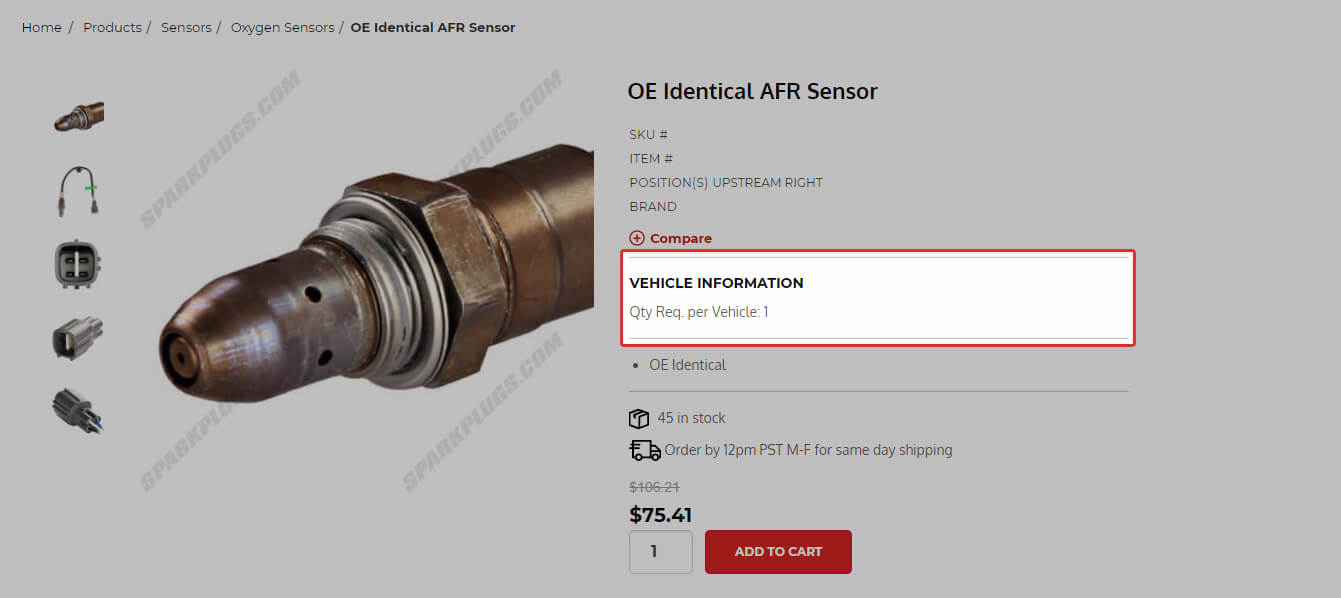 3. Use the "Position" notation to identify the basic sensor location. Downstream typically means after the catalyst, Upstream typically means before the catalyst. Left typically means to the driver's left, Right typically means to the driver's right. See below for additional information on location titles.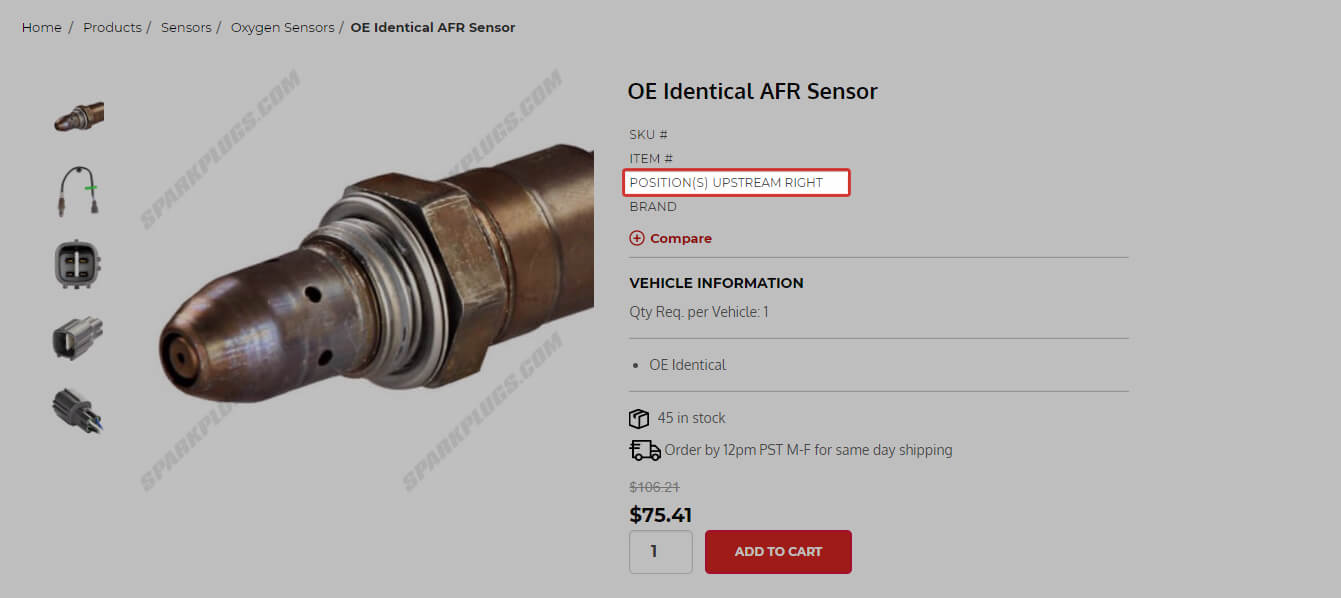 Additional Location Titles
While the Position note will provide a general sensor location, the "Vehicle Information" notes may include more specific location information. These location titles may be different than what is used by a diagnostic tool. Use these diagrams to assist in identifying sensor locations.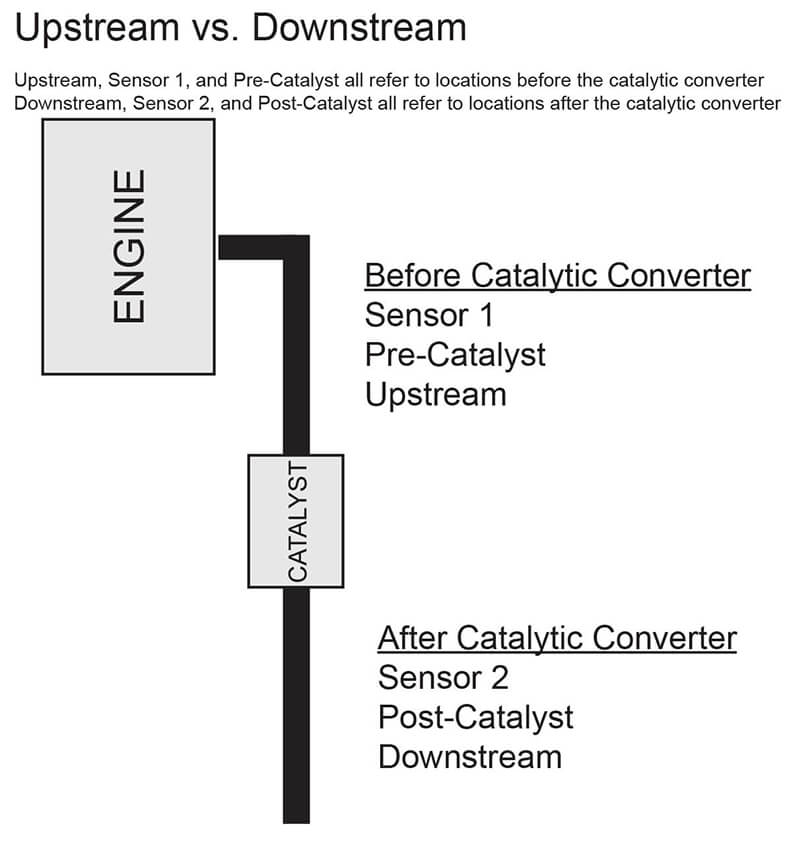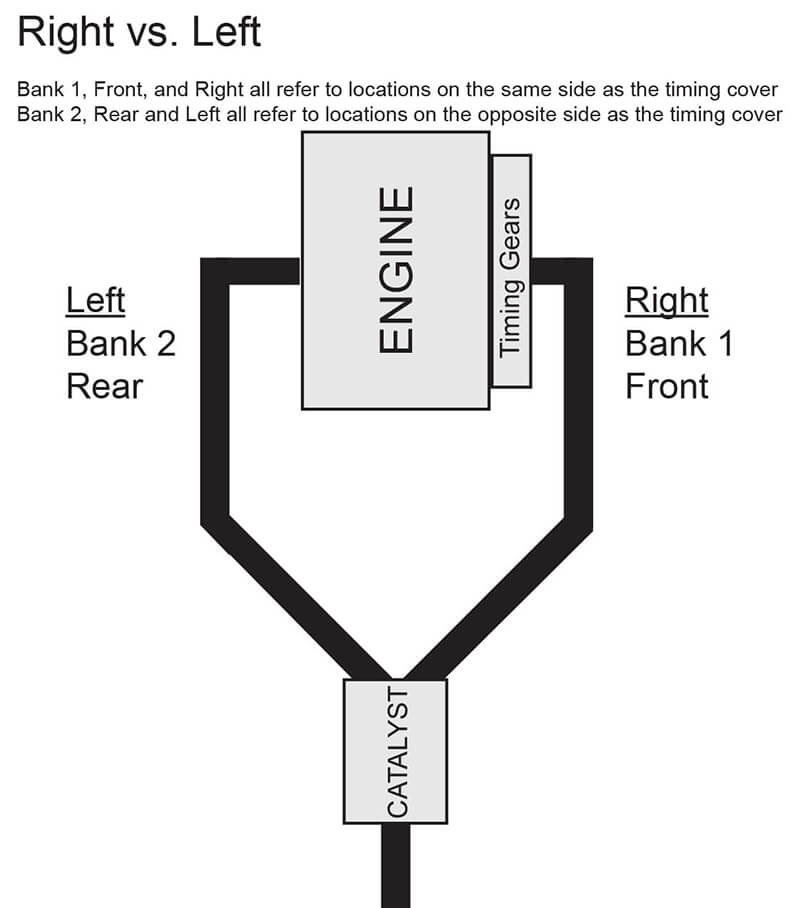 Vehicle Information Glossary
The Vehicle Information notes may include additional information that further specifies the exact vehicle(s) the sensor will fit.
Some of this vehicle information can be found on the emissions system label, which may be located in the door jamb, on the front radiator support, strut tower plate, or under the engine hood.
Chassis #
Example: "To Chassis # 284000" or "From Chassis # 284001"
The Chassis ID is the last 6 digits of the vehicle's VIN number.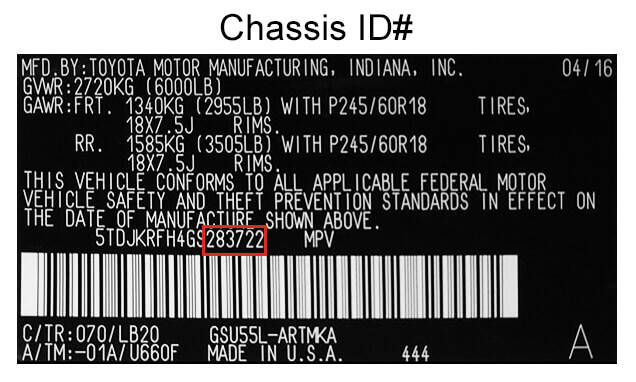 Country of Manufacture/Assembly
Example: "Japan Built" or "USA Built"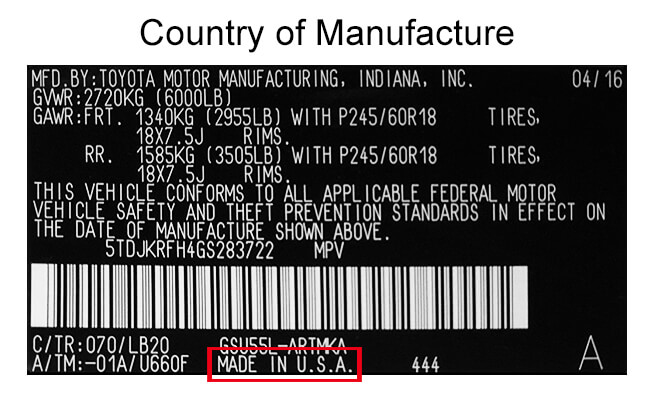 Emissions Standard
Example: "with ULEV" or "Except ULEV"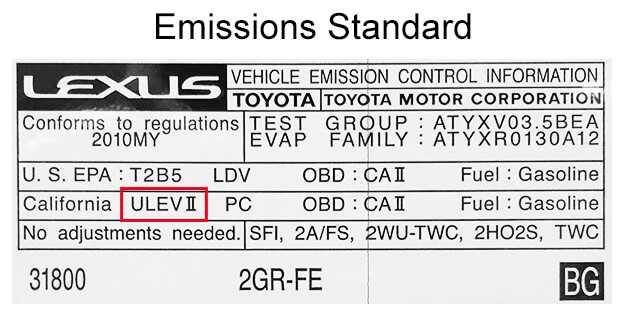 Example: "with California Emissions" or "without California Emissions"
See the article Does My Vehicle Have California Emissions Standards (CARB)?
Gross Vehicle Weight Rating (GVW)
Example: "Over 8500lb GVW" or "Below 8500lb GVW"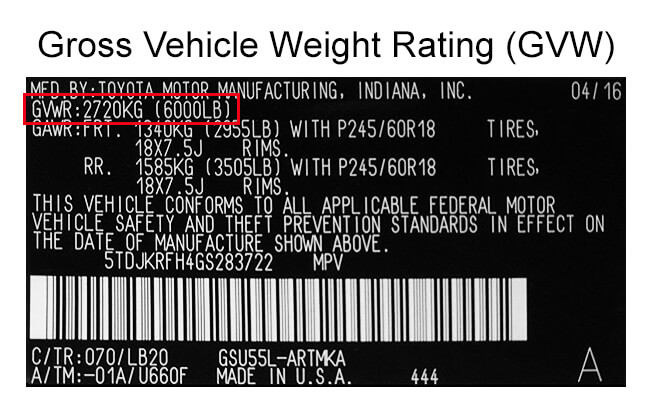 Manufacturing Date
Example: "To 04/16" or "From 04/16"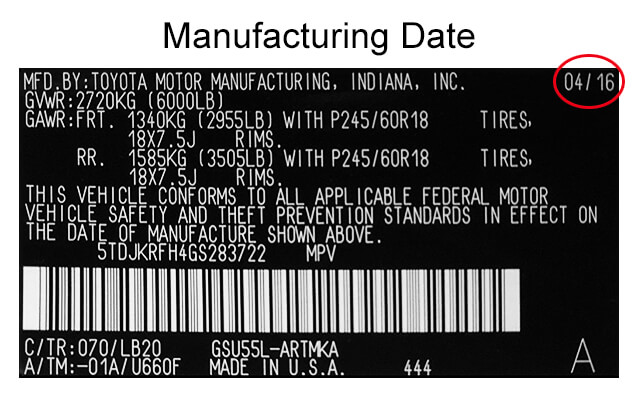 Transmission Code
Example: "U660F Trans" or "U151E Trans"